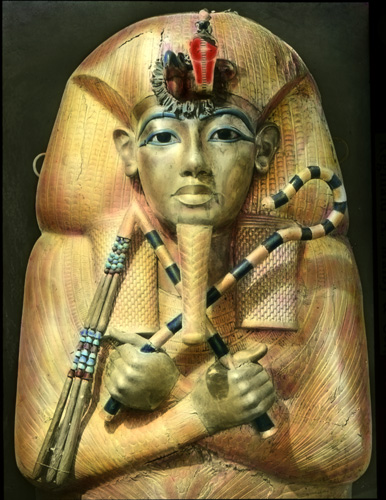 We were recently surprised to learn about the hand-colouring work that Reginald A. Malby & Co. did for the photograph's of Howard Carter's famous excavation in 1922. Not even Malby's only surviving child, Heather (now in her 90s) knew that her father had been involved with this project shortly before his death (!?!).
The photographs were not by Carter himself, but by Harry Burton, the expedition photographer.
You read more about it and see some of the images on the website of the University of Oxford's 'Griffith Institute', here where Malby's colour work is described as "somewhat imaginative and not very faithful"!